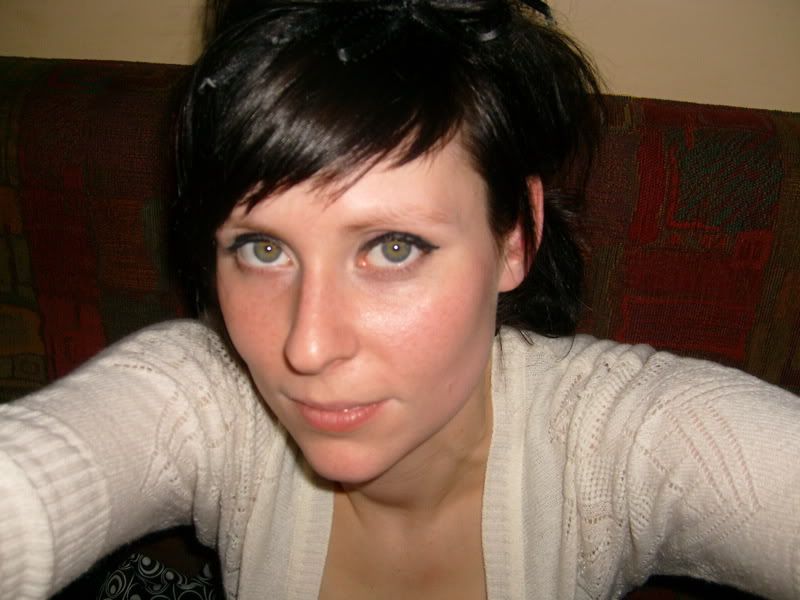 :D So, I am back, a little bit settled and ready to rock! I have taken this week to kind of chill out and relax before finding a job and getting back to normal life. I have been spending my time with the people I think are most important right now for me :D Yes that means you.
I have had the good fortune to do something I have been excited about for a long time, hanging out with Missy's kids!
That is me and my very best friend hanging out and crafting today! She made me this book mark:
I even had to kiss the frog on it. She is so funny. She did even up giving me an awesome comb sticker to put on my hand so I could be "extra sparkly and pretty" I wore it all day! :D
And no trip to Missy's would be complete without some time with my new little boyfriend!
We made this collaboration, I drew the girly and he made her pretty!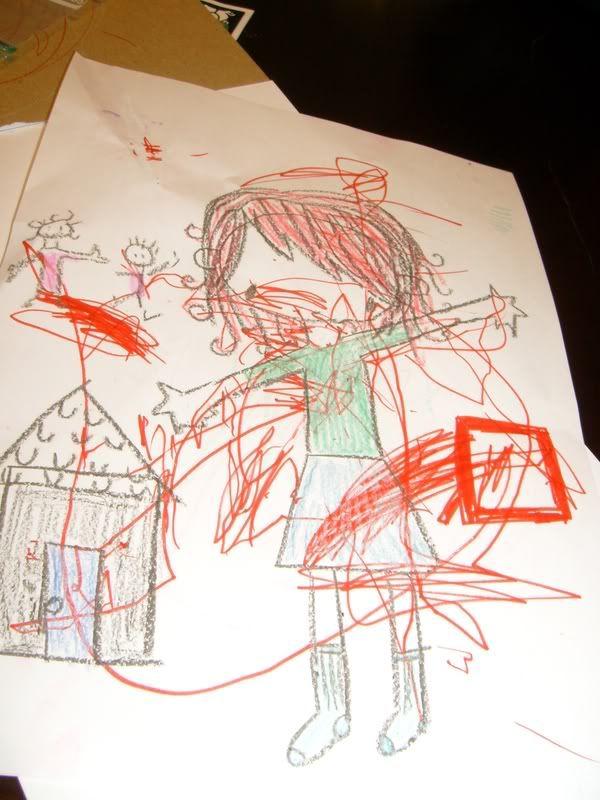 Don't we make a great team?!
All in all, it was an awesome day today. I took a little nap in the morning, I spent some time with my peeps, I got a hair cut, I organized some of my stuff. I am hoping so much that tomorrow I can finish my cute valentines day goodies for my shop and get them listed!
I am going to leave you with a picture of Missy and a bunch of money. Ok, its really just $20, but she looked like a rapper.