Here I go, moving forward with new stuff! I am totally excited about this new year up ahead, which is weird cause I usually hate January! But this year is different, I have all sorts of fun stuff ahead of me and I can't wait to kick ass at life :D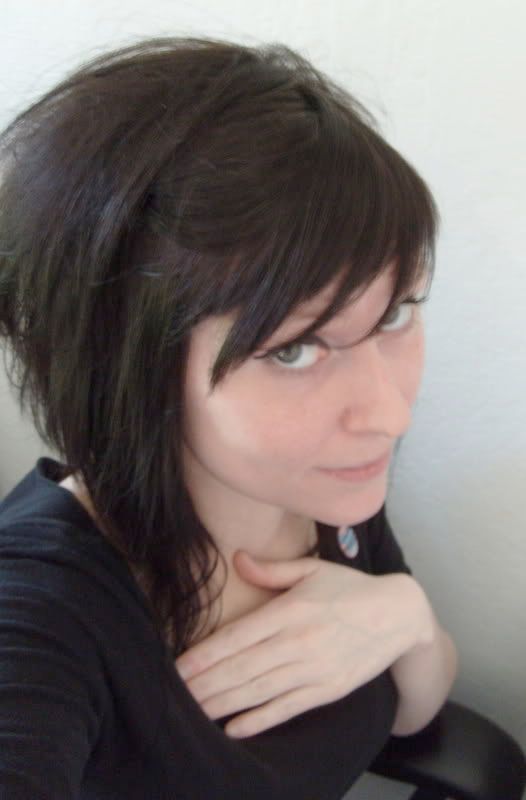 So it totally looks like I am doing the pledge of alliegence here but maybe it is just a pledge to try my hardest in the upcoming year to work my ass off with my shop and my art, move home to Ohio and create tons of new stuff including opportunities to be happy for myself. I am super excited.
I don't like resolutions cause they totally make me want to break them. But if I were to list a few things I am looking forward to doing in the upcoming year it would be sorta like this:
1. Learning to really knit. I want to make a sweater super bad.
2. Hanging out with my best friend and her kids as much as possible.
3. Improving my sewing skills in any way I can. I want so bad to make a quilt and actually put binding on it.
4. Learn more different craft-y stuff.
5. Meet more crafty people.
6. Spending time with my family!(I am so excited, I miss them so much)
7. Finding some sort of awesome thing in every day.
8. My road trip home and having so much fun with my best friend.
9. Drawing more, maybe buying nice pens and pencils so I am not using a smeary papermate pen to sketch.
10. Traveling. I am totally going to try and do that more this year. Road trips are so much fun for me and I want to see everything. I am stoked to go to Chicago. I really love it there. Maybe I will even make it to the Etsy Labs this year.
Well there is a lot more but that is all I can think of right now.
p.s. you can read my old blog too! www.sanfranciscolauren.blogspot.com